Good Friday Everyone!
We are having a huge sale for the St Patricks Day weekend. You can swing by the shop and pick up many kits for only $1 and if while you are ther, you pick up our lucky charm siggie tab, you will be able to get in on the RAKs, random acts of kindness. Click on the Ad below to get all the information.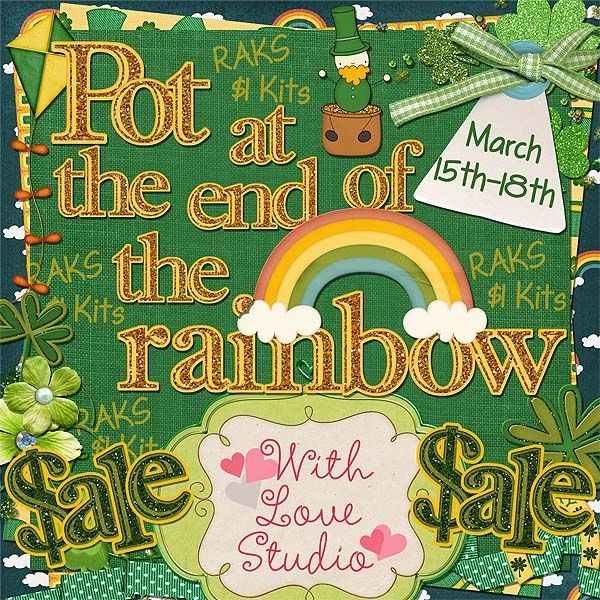 Have a blessed weekend!