Good Friday everyone!
Well today starts all kinds of fun through Halloween. Not just online, but in life. We have Trunk or Treat tonight at the school, tomorrow Trunk or Treat at the church, soup party on Sunday (which will be a great need as the cold front with the rain started today), and then Halloween night we will take the kids out for a little while. Should be interested since Xavier wants to be a Lego Ninjago (and the costume is only 1/2 done), Destyn is being Kirby (that pink video game character), and Chance is going to be so cute as Swampy, the alligator from the game "Wheres my Water?". I will do my best to get some pictures as they are super excited about things this year.
Now on to the Trick and Treat for all of us adults that won't put any pounds on.....wooo hooo!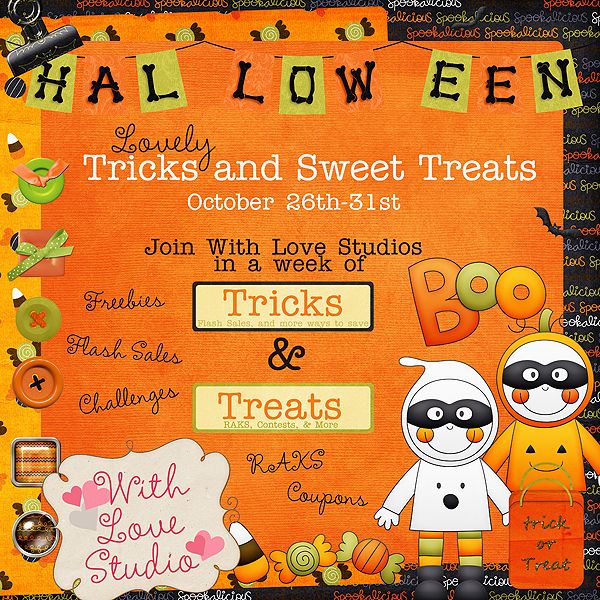 Alright.... the fun has already started over at the
With Love Studio Forum
. Make sure that is your first stop as all the Designers have given out chances to already scoop up some Treats in your bags. Make sure to "like" my Facebook page if you haven't, as I will be handing out some tricks exclusively there that you will not be able to get anywhere else. Also the more friends you get to "like" my page the more likely I will want to be sweet!
Here is my new release for this week..... and just in time to be able to scrap all the wonderful Halloween pictures.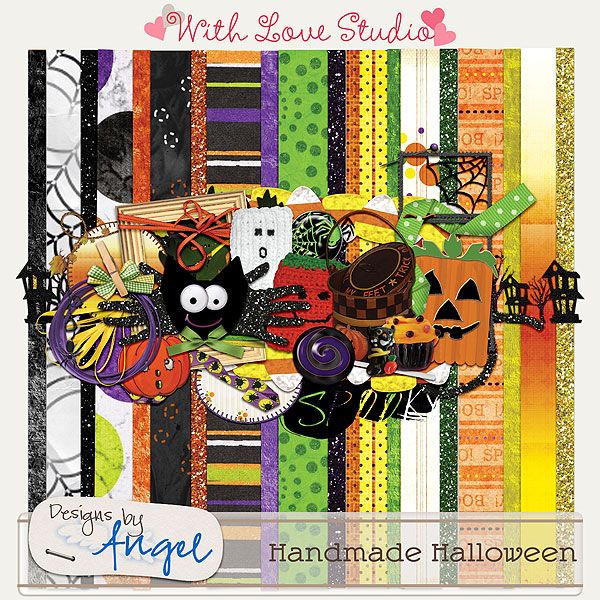 And of course I cannot just show you the preview but have to show you how beautiful the CT has done using it.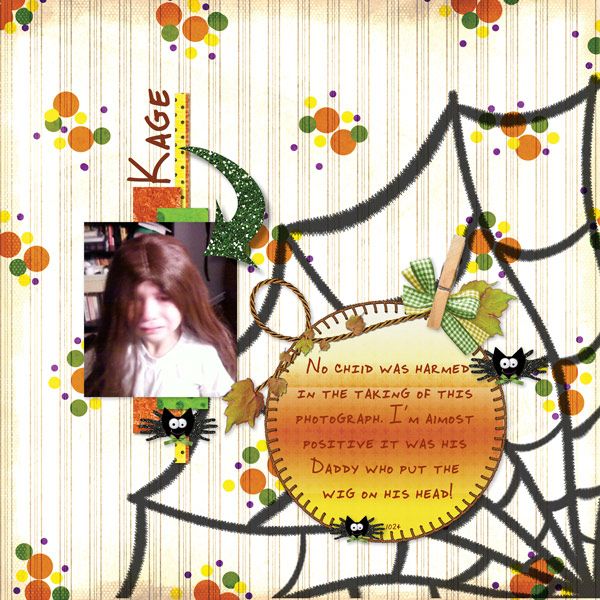 I hope this weekend keeps you safe (with the hurricane rolling up the coast) and you enjoy all the fun and games that I and the other Designers at With Love Studio have for you.
Here is a sneek at what I have coming next week.... and it will be contacted to a challenge so watch out!