Good day everyone!
I am a day late with my new release Friday but seeing its on sale all weekend, I think this time it will be ok. I will be slowly combining my older "Lovely Colors" into one kit at a better price so if you weren't able to pick it up before, swing on by this weekend and get it for the best price all year.
This week is "Grey Skies" filled with the fun of playing under the cloudy skies in the rain.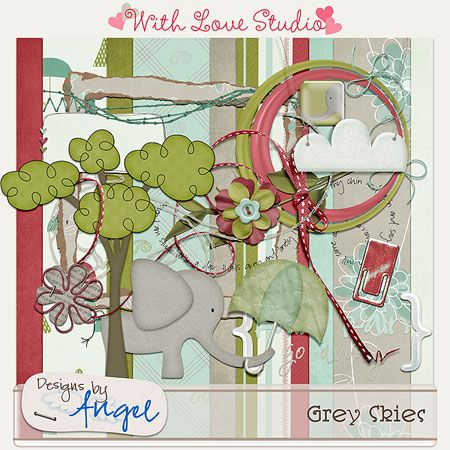 Here are some outstading layouts from the Creative Team at With Love Studios...Thanks Ladies!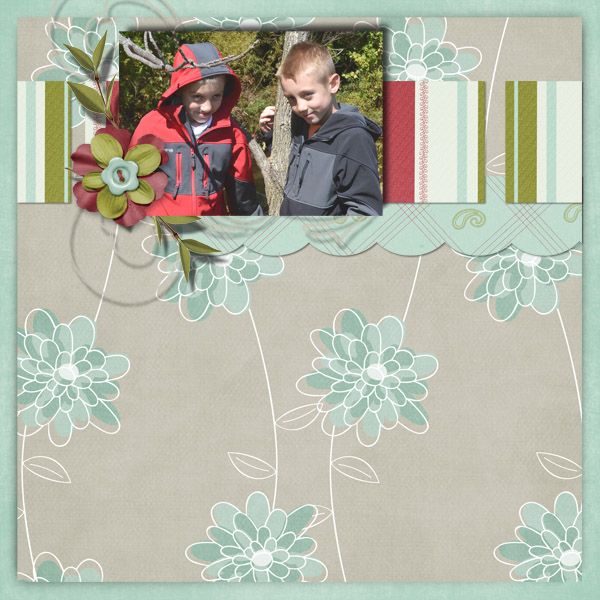 Now I have some bad news.... Trish H is retiring from scrapbooking but the good news for you is that she is got her shop all on sale and you can even
Buy Her Shop
for only $15. You need to get over to the shop before her gorgeous designs are gone for good.
Finally..... the Designers and Teams at With Love Studios have a great Party coming up to celebrate the Halloween Season. Check out that ad below and meet us all at the shop from the 26th through the 31st.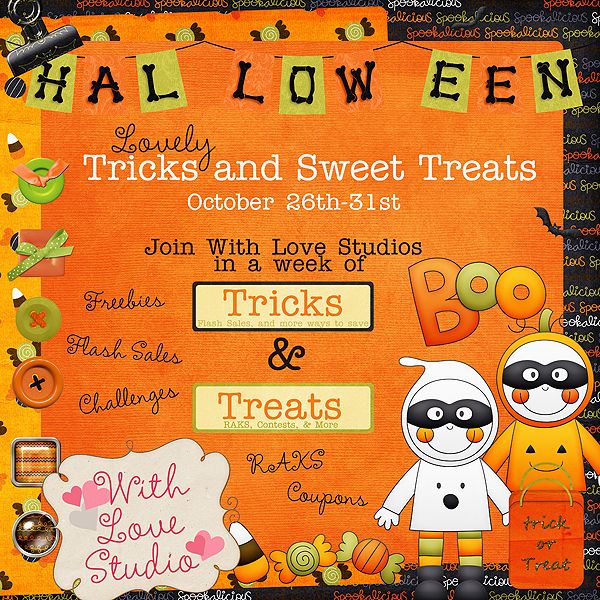 Have a blessed week..... and keep an eye out for a new release next week too! Yeah, I know you will hear from me more than once a month?!? Weird huh!!!!