Good Day everyone!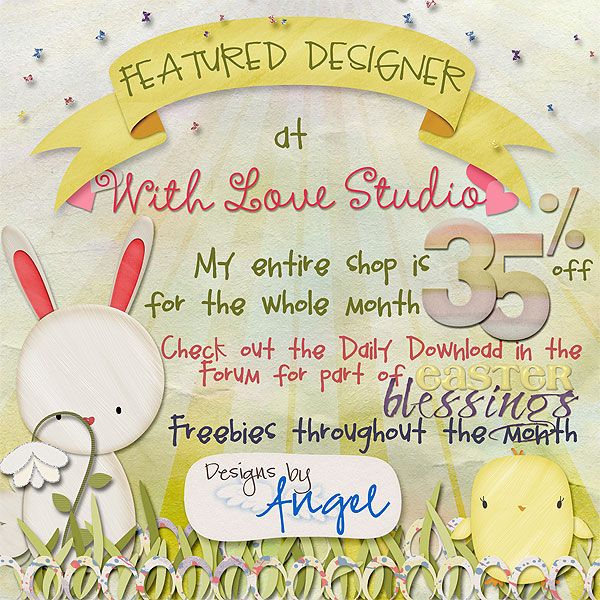 Here in the US its Tax Day! I hope you all have settled up and are receiving at least a little refund.... maybe use some of it to pick up today's April Shower from my shop at a great discount.

It's raining "showers of love" at With Love Studio! Join us everyday in April for sales and goodies from all the wonderful designers!Today's shower is from Designs by Angel.
My Kit, "In a Boys Pocket", is on sale (even more than my feature sale) for TODAY ONLY! Do some puddle jumping on over to
my shop
to pick it up (along with all the other goodies in my shop on sale right now).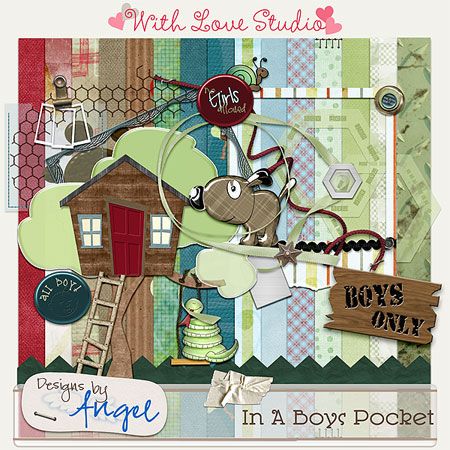 Image is linked directly to my kit
But before you go jumping through all those great puddles, I have a little bit of love that was created just for all of you!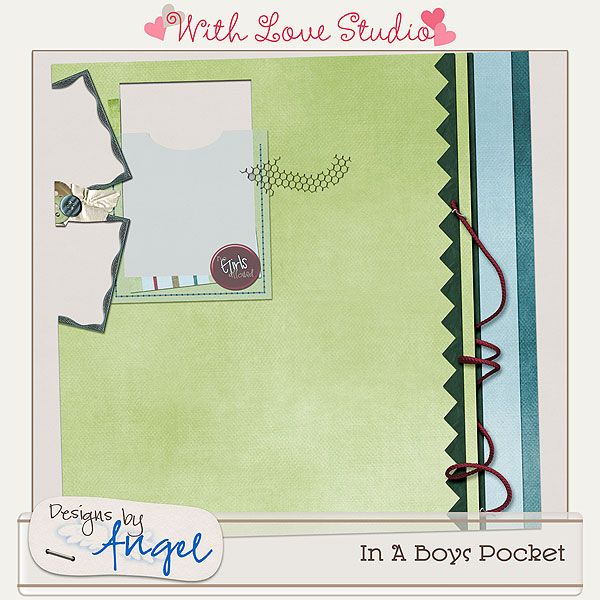 Don't forget today is the last day of the Daily Download, all links are still up but will be coming down in the next couple days. So if you want a free kit.... head on over to WLS and pick it up.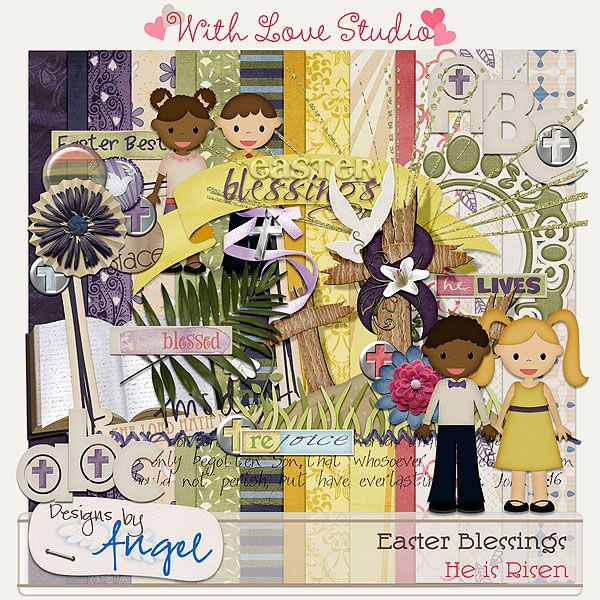 Now head over to the shop to buy the coordinating kit for April Showers "In a Boys Pocket" or some other goodies at 35% off, and don't forget to check the With Love Studio Blog tomorrow - it's 100% chance of raining more goodies!