Good Day to you all!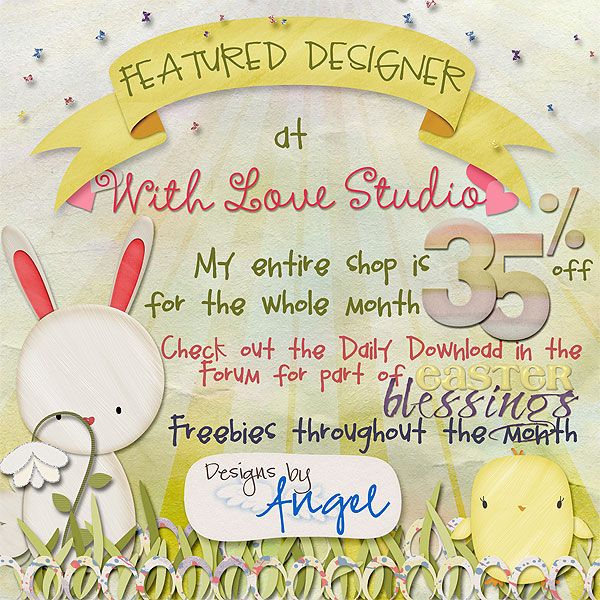 Thats right... its no April Fools! I am the Feature Designer over at With Love Studio for the entire month of April. Not only that, I am the Daily Download Designer, the WLS Facebook Designer, as well as the Use it or Lose it Challenge Designer. I know I have been pretty quiet lately due to my new adventure as a business woman but I think I have gotten ahold of my schedule and wanted to come in BIG! And this is it.
Head on over to
my shop
(or click on the ad above) and pick up anything and everything in my shop for 35% off for the entire month. My newest kits won't be in shop until April 5th but you can start working on my Daily Download kit in the
Forum
starting today!
My Daily Download kit is called Easter Blessings - He Is Risen. Whether you are the early riser to go to the beautiful sunrise service or just love to take pictures of all the kids in their easter best. This kit will cover all of that and more. It will be available from April 1 through April 15th and then you can enter the
Daily Download Challenge
. If you enter a layout using any of my new releases, you will be entered to win $10 to my shop.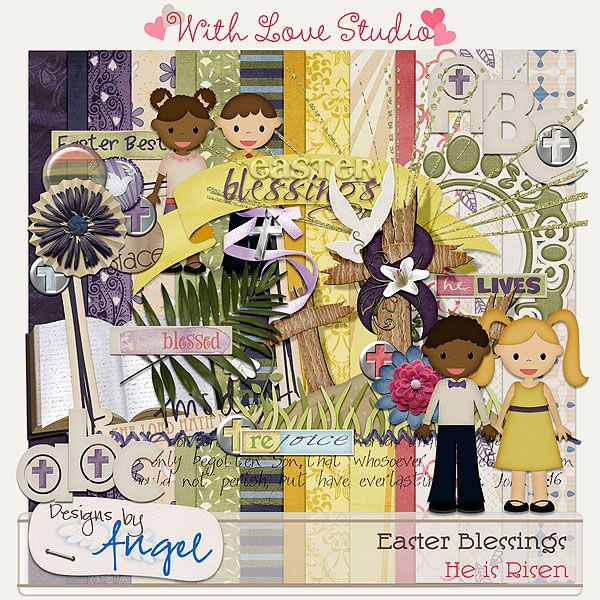 If that isn't enough, you can head on over to
my FB page
, like my page and pick up a coordinating freebie created just for you all from my outstanding creative team member Tammy!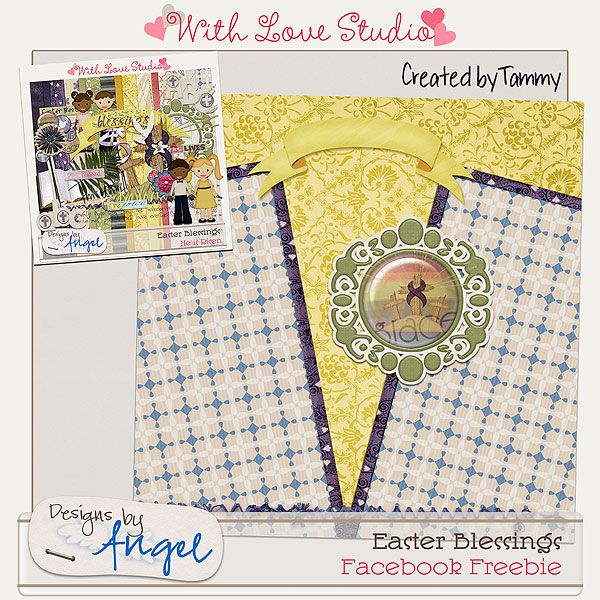 Ok now my actual Feature Kit is called Easter Blessings Bunnies & Chicks. Now we all know that easter morning is great for all the pretty dresses and handsome boys; but who doesn't also love those pictures with the easter bunny or at all those easter egg hunts? My first kit doesn't really cover those so I just had to create another one filled with colored eggs, baskets, chicks and of course BUNNIES! You can pick it up in the shop starting on April 5th.... here is a little sneak preview.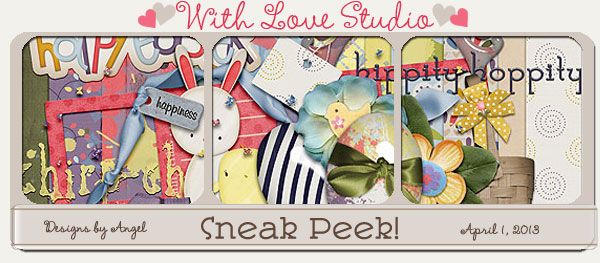 If you leave a little message in the comments section.... I am going to give this Easter Blessings Bunnies & Chicks to one lucky fan.
Just to let you know, if you haven't signed up for the
WLS newsletter
just yet, you are going to be missing out on some beautiful coordinating freebies you can only get through the newsletter. What you waiting for...... get over there and sign up!
Ok I know this is so long but I have one or two more freebies for you to pick up for my Feature Month. This one has more to do with my Birthday which is also in April. Its called Fabulous Forever (because once you past that 40 mark.... its all fabulous for ever and ever). You have to swing by the
WLS Facebook Page
and like them to get it.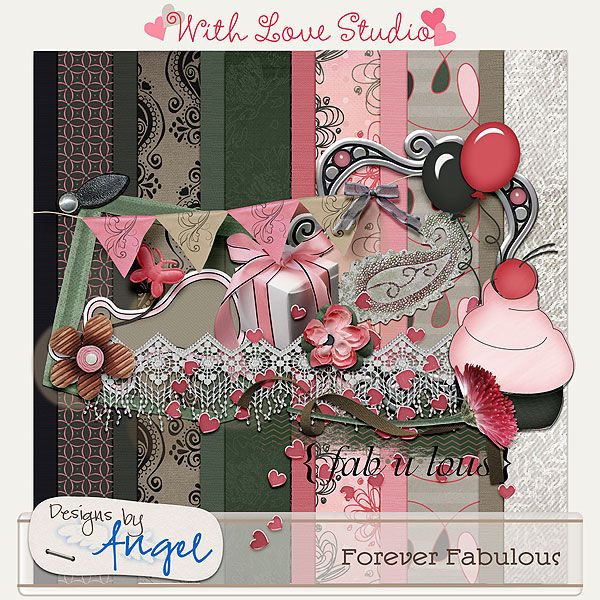 Again, I have a matching freebie for Forever Fabulous created for you by Tammy that will be going out on the
WLS Blog
sometime during the month so why not swing by the blog and subscribe so that you don't miss anything. Please note: The freebies offered outside my blog will only be available for the month of April and then you will have to purchase them in the shop..... so sign up and stay connected. And while you are hanging out pick up all the goodies being offered, why not use them and enter some or all of the challenges at the shop to earn yourself some free cash to the shop?!?!?!
Almost forgot to show off what you can get if you come on over and play the Use It or Lose It Challenge for the month of April. I used the Lovely Colors Swatch to create my mini so all of the Lovely Colors will coordinate with my mini..... pick some up this first week as they are only $1.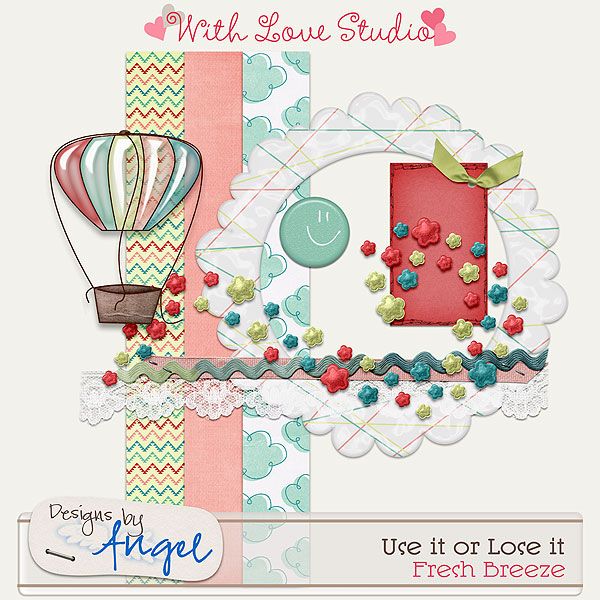 Have a blessed April Fools!