Good day everyone!
Hope you all are doing great! I know those of you whose children went back to school full time this week are having a little break.... and now is a great time to pick up some freebies, play some games and make some layouts.
This month's train from DigiScrap Connect is leaving today because there are so many different blog trains and just too many for all of us to keep doing them all on the first of each month. So now you can expect this one to come mid month every other month.
I know everyone has started getting back into the fall school schedule, or at least starting - on this side of the ocean, but we so don't want to forget the summer quiet time just yet (if you got to have any that)..... introducing "Seaside Holiday".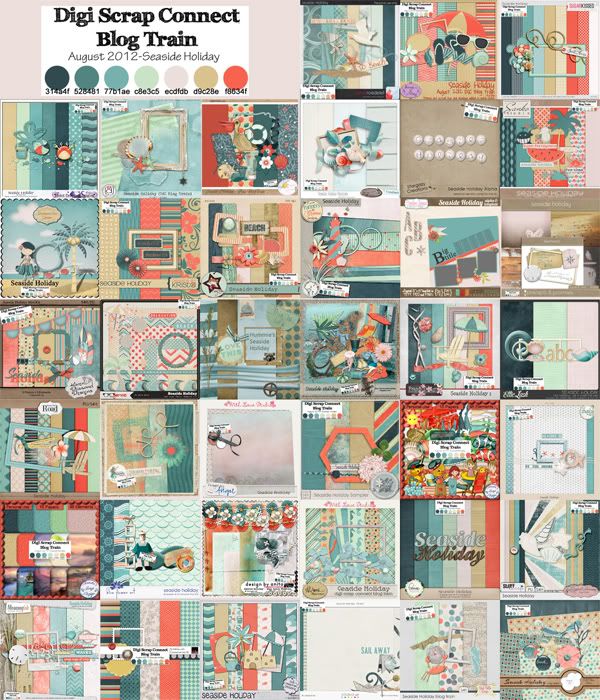 Here is my part for you (just click on the preview or link below the preview)
Now don't forget to leave some love for the parts that you pick up and definately don't forget that the
Dog Days of Summer
are still going on at With Love Studio with some great prizes and sales from all of our Designers.