Good Day Everyone!
I have the honor of making a very special post today as all of us in the United States know that the mid west and south have been ravaged by tornados and flooding that have left many without homes and lives. Myself along with many other Designers have put together a very special collaboration in honor of all those families. All of the proceeds for this charity collaboration will go directly to the American Red Cross. This beautiful kit contains 96 papers, 116 elements, 19 word arts, 5 alphas, 4 templates and 1 set of glitters. You can only pick it up at
Digi_ridoo Scraps
for only $10.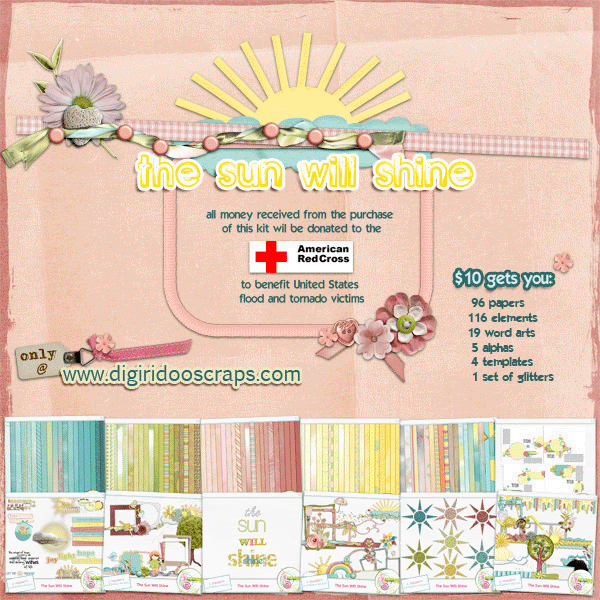 Here is my part of the collaboration
and a little freebie I made for you using my part. I am not very good a clustering but I thought I would give it a try so you could sample the collaboration.