Hi there everyone!
I know I haven't been on for a while.... kids then DH and finally me (all sick!). Update for the Kjoi Designer Contest: She had to add a new server due to the influx of traffic so we are waiting for that. I will get a notice shortly hopefully for you to get your freebies... heck maybe you can get week 2 and week 3 at the same time.... 82 freebies! Until then, I have posted my newest kit and add on to Pretty Scrappy and wanted you all to see them. If you like them, you can pick them up by clicking on the preview... it will take you right where you need to go! Further below is another free word art for you. Enjoy!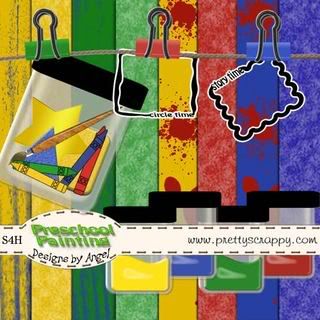 Credits: The Poirier Girls by Stacey Crossley (new designer for Pretty Scrappy), Template by Erica
I will be back with a LO made out of my new kit and maybe even a QP or two from the kit for you for free. Keep an eye out and I will get you the info you need for the Kjoi freebies!
Have a blessed day
Angel