Good day everyone!
I hope that your day is as beautiful as the day we are having here. It is a little chilly but the sun is shining and we are alive.... so just that should make it a great day! I have gotten some of the yummies off to school with a few left to take care.... not sure how the kids are feeling about healthy goodies for a Valentine Party but I'm sure they will get plenty of sugar as well.
Well I hope that you have wonderful plans, even if it is to get yourself a valentine, because I have some wonderful things going on as well as the other Designers over at With Love Studio. With a shop name like that, do you really think that we could not do something to show you our love?!?! Well we have many things going on that you can get your valentine fix on with out gaining any weight. Check out whats going on!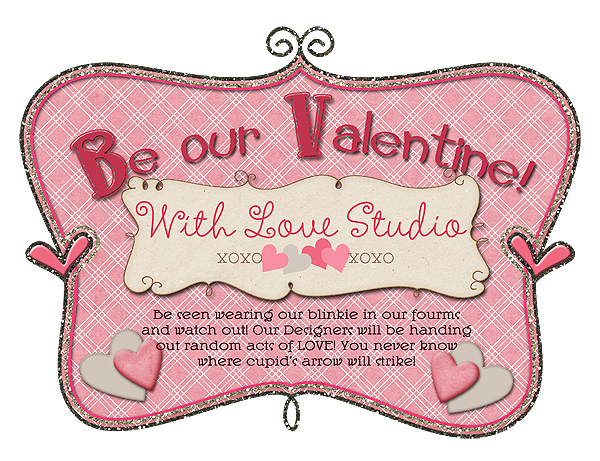 You can swing by
the shop
and pick up your blinkie or you can just swipe it here.....
If you wear it in our forums, you will never know what kind of love you will get from the designers!
Click on the ad above and it will take you right to our Facebook Page for all the fun throughout the day!
Now for my Valentine for the first 5 of you..... Go shopping and get $5 off any purchase of $6 or more.... use the code:

Love&Thanks
Also enjoy the free valentine card you can print out (just right click and save) using my part of the XOXO Collaboration "You're My Love Bug"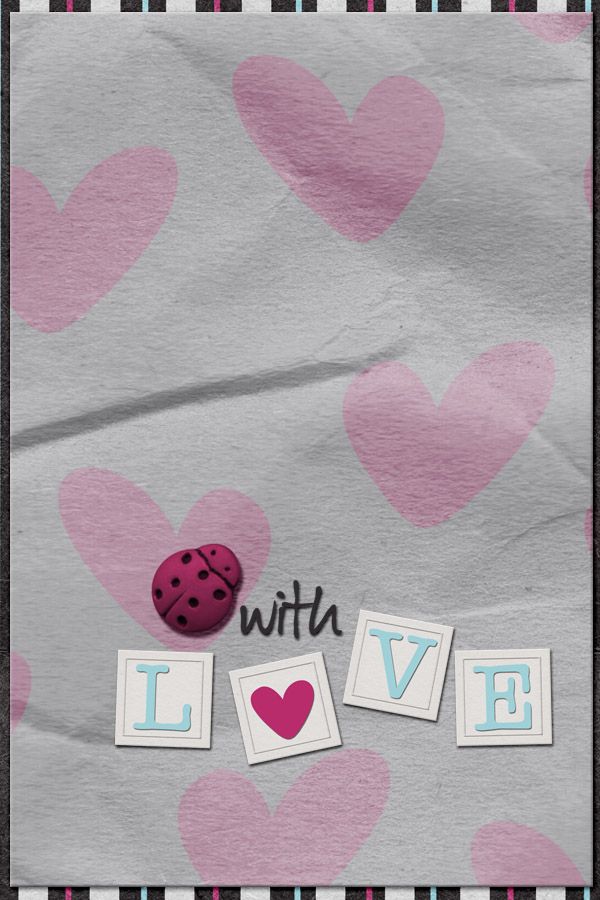 Have a blessed Valentine's Day!